So this is only the creamiest vegan, soy free, dairy free, oil free cream cheese you've ever made…
It's actually pretty easy to make your own vegan cream cheese from plant milk. I discovered that a while ago when attempting to make my own tofu (aka 'Going vegan step 2').The recipe that came from that, and that you (and every other vegan out there) NEED to learn was first and foremost this one from soy milk and now this one from almond milk. In the pictures of this post I've used the almond version. There are of course unlimited ways to flavour this so this is merely for you to get started on making your own vegan cream cheese. Most people associate almond cheeses with blended almonds. This is nothing like that. Even if you have high speed blender, there will always be grittyness in blended almonds. But not in this there wont! And the good part? You don't even need a high speed blender. What you are looking at are the soft curds of curdled almond (or soy) milk that have been blended up with a regular immersion blender and thereby reach silky smooth consistency.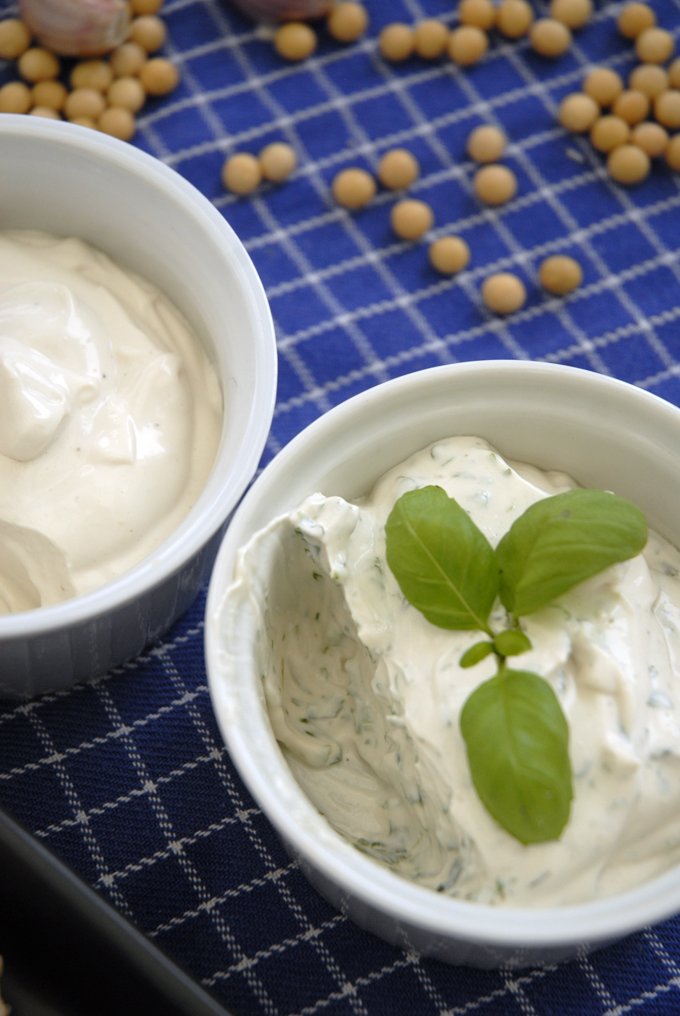 The difference between the almond milk based and the soy milk based is primarily the fat content. This is of course higher in the almonds. This means that the soy milk sour cream and cream cheese will taste more astringent. That's the only beef I've had with my soy milk sour cream which has been one of the most popular posts on my blog ever since I posted it. And thats why I was over the moon when following that excact procedure, only now with almond milk.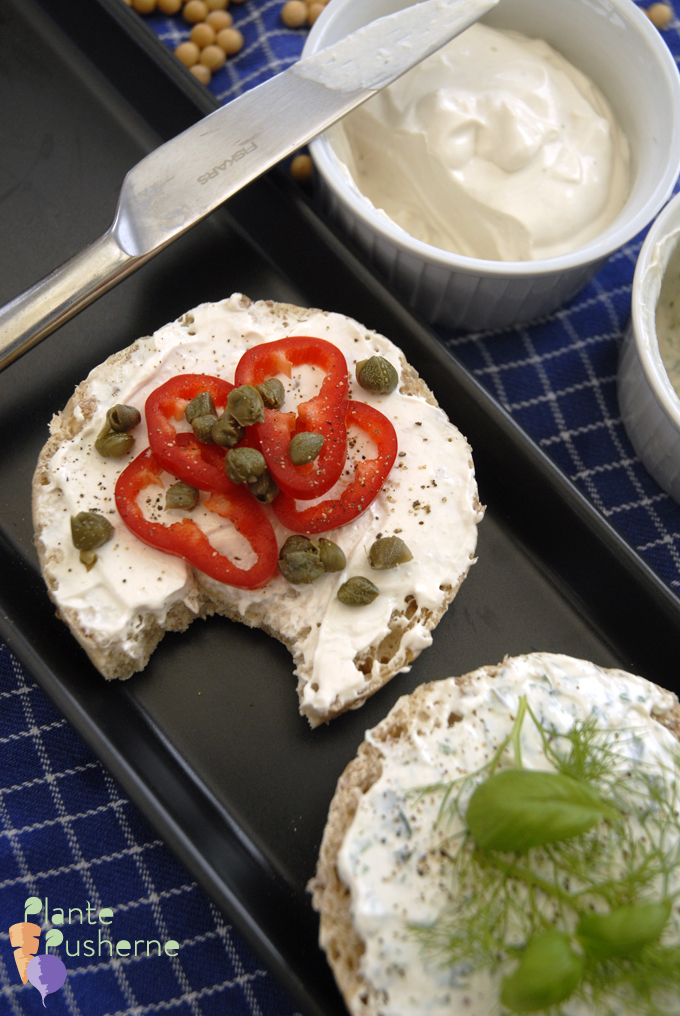 The natural higher fat content gives it an unbelievably smooth texture without the astringence. Oh by the way one of the cheeses in the pictures is loaded with fresh herbs – highly recommended!
If possible, press the stuff really hard at the end. This is doable if you get a good separation of curds and whey. You start by lettting it dripp on it's own. Then gently scrape the bottom a few times allowing for easier passage of the whey. Finally you tighten the cloth around it, place it between two flat objects or a tofu press  – with bootom drain! If using a tofuXpress model turn it upside down to allow the whey to run off.
This batch has been pressed over night and will make a very firm cream cheese. Looks messy now, but a meeting with the immersion blender will fix that.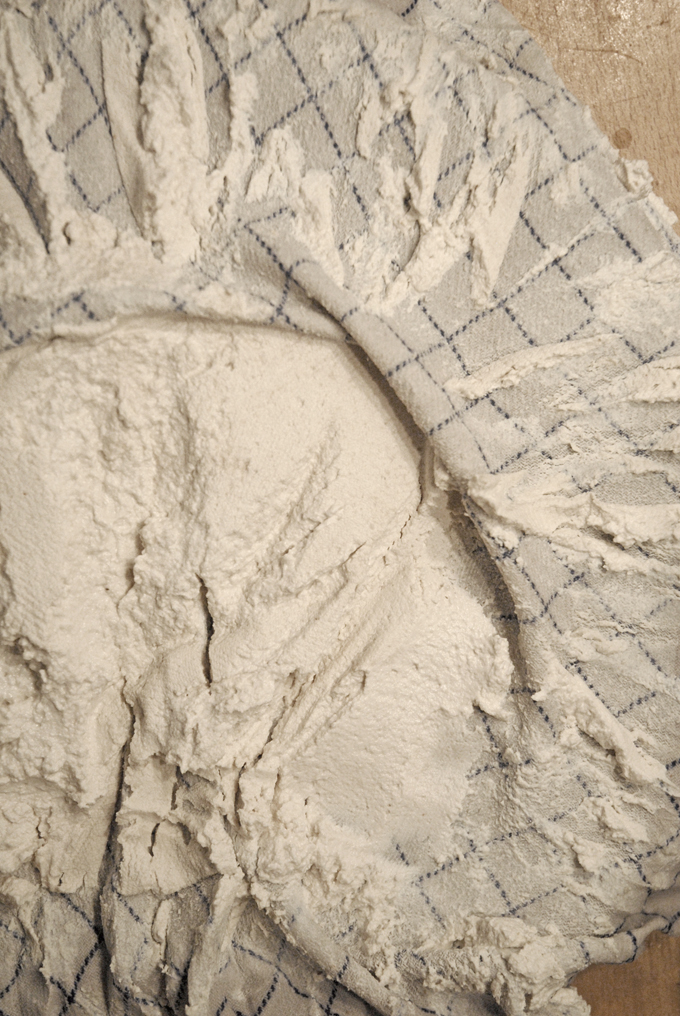 If you do have a tofu press, go ahead and use that for an extra firm cream cheese. Just make sure the whey can run off. For models like the tofuXpress, this means turning it upside down while it sits.

Basic almond milk cream cheese
Here's how you turn the revolutionary plant milk based sour cream into yummy vegan cream cheese.
Giver:
1,75 dl or 3/4 cup (175 grams))
Ingredienser
FOR BASIC MILD CREAM CHEESE
1/3 tsp salt
1/4 tsp onion powder
1/4 tsp dijon mustard
Freshly cracked black pepper
One or two pinches of garlic powder or a little minced garlic but be aware it can be very pungent when fresh
A pinch of sugar
Optional: Nutritional yeast, add 1-2 tsps
Metode
Okay, so follow the recipe for my almond milk sour cream and if possible, make the batch used for cream cheese a bit firmer by pressing even more whey from the sour cream.
And then stir in your spices. Note that every time you blend the sour cream/cream cheese it becomes a littel looser in consistency (it will firm up again when chilled). So if it's already refrigerated simply stir in the spices with a spoon untill salt and sugar is dissolved. If you JUST made the sour cream you can blend in the spices when smoothing the sour cream with the immersion blender.
Let it rest for a couple of hours or preferably overnight for the flavors to blend, almost melting in nicely. I rarely cry over a recipe but to be honest, tasting this after a night in the fridge (the cream cheese, not me) I almost shed a tear.
When you master the basic cream cheese to your liking, look at the ingredient list of your (former?) favorite cream cheese and go home and try to replicate. How about adding (not all at once tho):

Now go ahead and also try my soy milk based cream cheese. The only difference is that you use 1 cup of my soy milk sour cream instead of the almond based one. In some areas t might be easier to come across soy milk without additives which is prefered when making tha sour cream. My personal favorite? Fresh or dried dill! I can NOT get enough of that. Original (Danish) soy milk sour cream cream cheese here (translation coming up).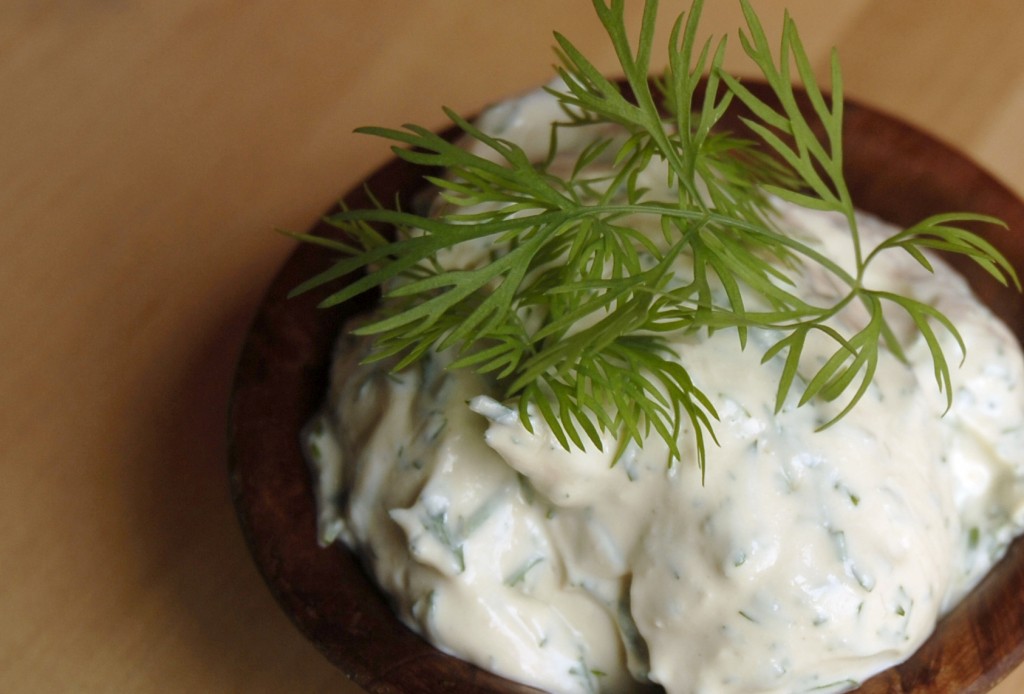 And if you wanna take it to the next level – "what's that" you say? Well if it aint vegan soy milk feta cheese. Creamy, tangy, salty – go ahead and try for yourself.